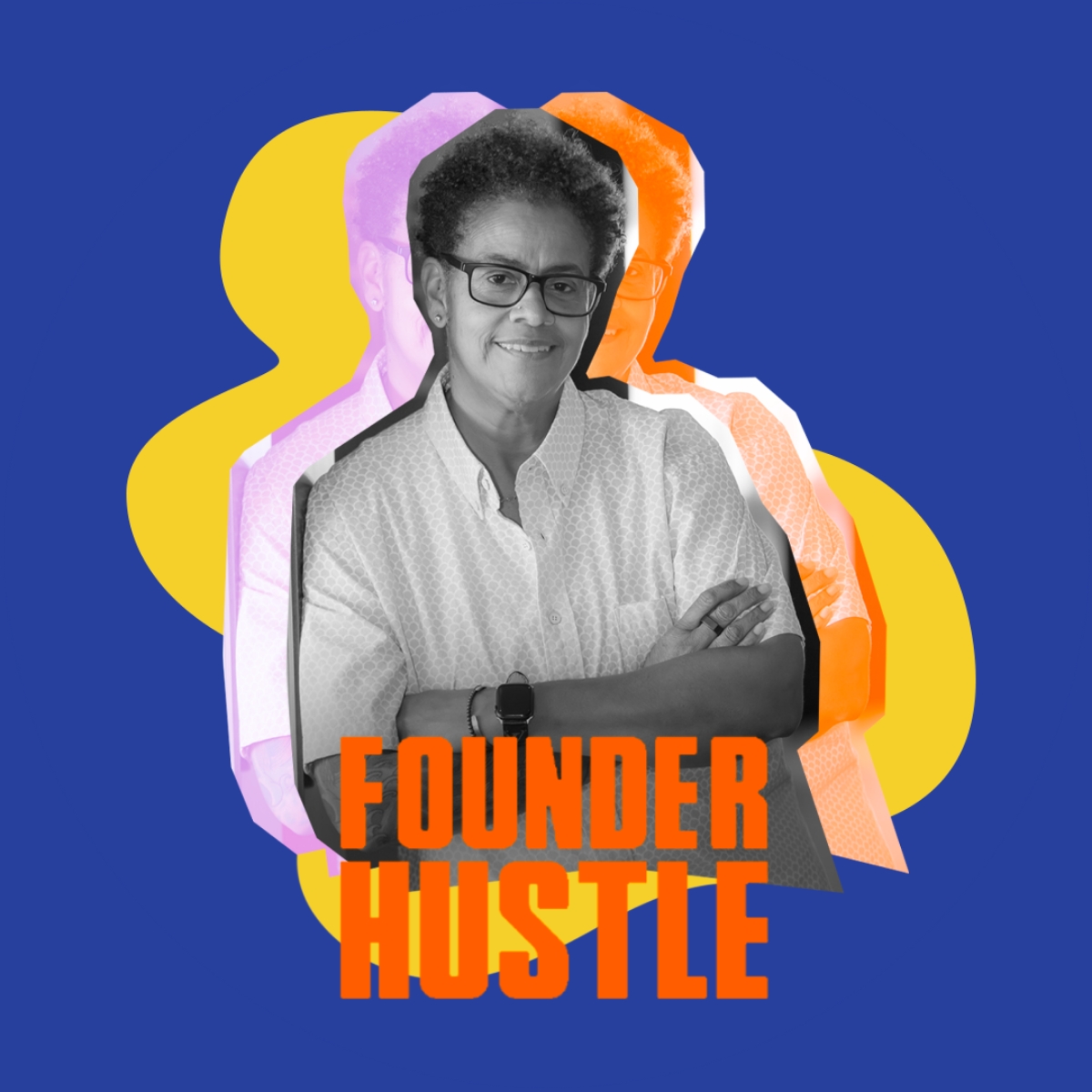 Melissa Bradley interviews New Majority Founders about the spark that set them on their entrepreneurial journey and the lessons learned along the way as they grow and scale their businesses.
About this Podcast
The road from founder to CEO success can be both hard and rewarding. Founder Hustle provides insight and inspiration so that New Majority founders can successfully continue forward on their entrepreneurial journey. Whether thinking about starting your own business, trying to push through 2nd year start-up blues, or raising financing for your next stage of growth, Founder Hustle is a master-class on how to navigate the many challenges of owning and growing your own business.
Kiley Summers
FOUNDER, SPENDEBT
Kiley Summers is an entrepreneur and champion for equity and inclusion for black and brown founders.  He, himself, is the Founder of SpenDebt, a financial technology company whose mission is to save one million people from financial fatalities every time they swipe their debit card or have a banking transaction.
Ceata Lash
FOUNDER, INVENTOR & CO-CEO
Ceata is a trailblazing CEO, inventor, and founder of PuffCuff, the renowned natural hair accessory company. She is the first and only African American woman to hold four U.S. patents in this field.
Lorin Dixon
FOUNDER AND CEO, ZAVERYCAKES
Lorin Dixon is the Founder and CEO of ZaveryCakes. With a mission to turn boring food into fandom, ZaveryCakes is giving a new meaning to being able to play with and enjoy your food.
Deidre Mathis
OWNER, WANDERSTAY HOSPITALITY GROUP
Deidre Mathis is a hotelier, author, and world traveler. She created Wanderstay Hospitality Group, a hybrid hospitality brand in 2018. Mathis is the first Black woman to own a hostel in the United States. Mathis is also the Director for the Wander Abroad Foundation, a 501 (c) (3) organization that provides passports and short-term study abroad programs to college students (www.WanderAbroad.org).
Naza Shelley
FOUNDER & CEO, CARPEDM
Naza left her legal career to create a solution to the challenges professional Black women face finding love online. With her vision and execution, her team launched CarpeDM, a first of its kind dating app and matchmaking service powered by a patented video-based matching process. Naza's mission: Elevate Black women, help create generational wealth in the Black community, and give B[l]ack by donating 5% of CarpeDM's profits to organizations supporting the community.
K.J. Hughes
FOUNDER, CEO, MANIFEST BARBER. SHOP AND BAR
K.J. has spent over 18 years building and guiding the businesses of today's most notable entertainment and sports figures through the agency he founded in 2004.  Most recently, founding and managing, Manifest Barber. Shop and Bar – a cultural destination in DC's Adams Morgan neighborhood that has taken the hospitality industry by storm.
Terri-Nichelle Bradley
FOUNDER & CEO, BROWN TOY BOX
Founder and Principal of Play at Brown Toy Box, Bradley believes that Black children should see themselves positively represented in every space the experience regularly, starting with their toybox and the toy aisle. Bradley, an equity in play advocate, is on a mission to disrupt the $27B toy industry by creating a brand that reflects the world we live in today.
Barbara Jones-Brown
FOUNDER & CEO, LILLII RNB
Barbara Jones is the founder/CEO of Lillii RNB Inc and has been in the Retail Technology sector for over 20 years and have been on the founding teams of 2 Retail Technology startups that both exited for close to $100M.
Jacquelyn Rodgers
FOUNDER, CEO, GREENTOP GIFTS
Jacquelyn Rodgers is on a mission to bring diversity to all celebrations by making them culturally inclusive in an era where representation matters. As Founder and CEO of  Greentop Gifts her company brings joy to thousands of households across the United States with their unique and captivating gifting products.
Roz Brooks
FOUNDER, HEALTHY CREATIONS
Roz Brooks is a Health and Wellness Coach, Farmer and Creator of Well Women of Color, a transformative movement that empowers women to holistically heal their bodies from the inside out.
April Harris
FOUNDER, KEEPING YOU SWEET
April Harris is the founder of the New Jersey-based company, Keeping You Sweet. April Harris launched Keeping You Sweet in 2017, offering a delicious array of health conscious desserts.
MBallou Conde-Kouyate
VICE PRESIDENT, BUSINESS RELATIONSHIP MANAGER, M&T BANK
MBallou is an accomplished financial service professional and a business strategist. Her career spans over two decades in leadership, management, and banking. She has experience working at two significant fortune 500 financial institutions and a minority-owned bank in the Greater Washington DC Metropolitan area.
Kalilah Wright
FOUNDER, MESS IN A BOTTLE
Kalilah Wright, born in Jamaica W.I., is the Founder and CEO of expressive brand Mess in a Bottle. The Mess in a Bottle brand was established to evoke change, question Kalilah's audience and allow individuals wearing their messages to be vocal without saying anything at all. Each item is designed and printed at her Baltimore in-house studio space.
Chris Denson
FOUNDER, INNOVATION CRUSH
Chris Denson is an award-winning innovator, marketer, recovering comedian, and host of the Innovation Crush podcast, with over 750,000 subscribers around the world.
Credits
Founder Hustle is produced by Ann Kane
Podcast editor is Sonya Harris
Social media producer is Misako Envela
Intro theme is "Vuelta al Sol" by Tomas Novoa
Interstitial music is "Ratata" by Curtis Cole
Outro theme is "Glide" by Columbia Nights
Sheilisa McNeal-Burgess

Founder and CEO at Fria LLC

"Melissa, this topic is spot on. In the approval process for business loans, most new majority founders are judged based on their personal credit. Many, like me have bootstrapped our companies, using personal credit to fund the business. The result is high credit usage. However, lenders ignore an excellent payment history preferring to measure creditworthiness by how much you owe. How is this not another way to limit access to capital? Thank you for giving voice to the issue. Perhaps it will shed light on the inequality in the process and result in revised guidelines."
Michelle @ Ographika

The Essential Entrepreneur Guide

"I recently started my own business and Founder Hustle has become everything I didn't know I needed. Part history lesson, part mentorship, each episode offers a valuable lesson as well as the hard truths we have to face in building a business. Thank you to the Founder Hustle team, I can't wait to hear more."
YhaneSmith

Real Talk From Real Founders

"I'm really enjoying listening to the journeys of these inspiring New Majority Founders! I also like learning the history of banking in this country and how it relates to banking today."
Karen Wright

Entrepreneur / Luxury Gifting Specialist / Philanthropy & Fundraising Executive / Social Impact Strategist / Board Member

"Conversations that empower and help you win! 👏🏽👏🏽👊🏼"
Darryl Wharton-Rigby

"Just added @founderhustle a podcast to the rotation. It's hosted by @bradleyml who has conversations with New Majority entrepreneurs about navigating the world of business. Produced by @kineticNRGent The first few episodes have been enlightening. ✊🏾✊🏾✊🏾🔥🔥🔥🔥🔥"